Hotel

Introduction

Our Story

Ever since opening its doors in 1930, The Pierre has been revered as both a quintessential monument to New York City affluence and an outstanding archetype of service excellence. While our iconic hotel has evolved through the decades, all updates are made to stay in alignment with our core values of impeccable opulence and exceptional hospitality. With a stay at The Pierre, guests can experience for themselves what has allowed this distinguished Central Park palace to stand and thrive against the test of time.
Ambassadors
At Your Service
Wedding Wardrobe Disaster Averted: Maurice Dancer

When a delayed flight and lost luggage left one guest without attire for his friend's wedding. Chef Concierge Maurice Dancer quickly came to the rescue. "With only a few hours only to spare," the guest shared, "a tux was procured and the day was saved. Impeccable service from the heart."

Ambassadors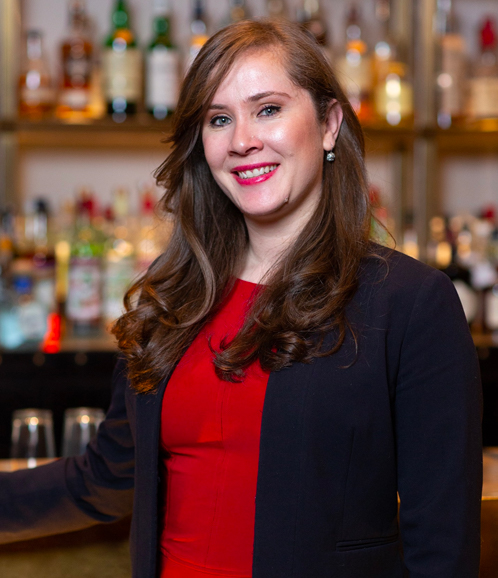 At Your Service
An Unforgettable Anniversary: Meaghan Levy and Nick Bodnar

When a Scottish couple decided to return to Perrine for their first wedding anniversary, our Food and Beverage team made sure it was an evening to remember. Beverage Manager Meaghan Levy reserved the same table at which they sat during their post-wedding dinner the year before. Restaurant Manager Nick Bodnar arranged for a special dessert and card, while the entire staff greeted the couple with "Happy Anniversary!" On their way out, they thanked everyone at Perrine for an anniversary they will never forget.

Ambassadors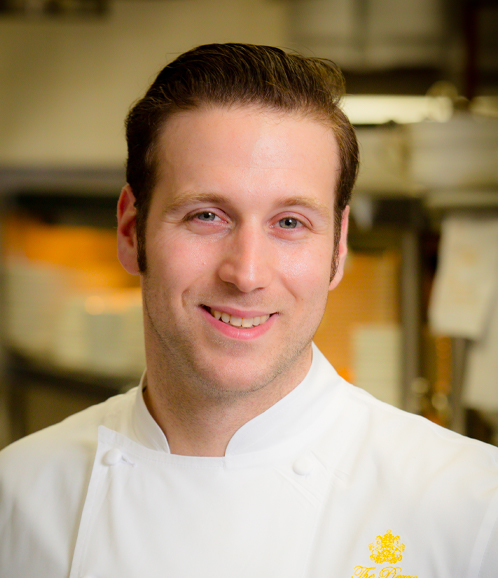 At Your Service
A Most Memorable Birthday: Michael Romano and David Bennett

Custom Pierre desserts usually require 24-hour advance notice. But Executive Pastry Chef Michael Romano didn't let that get in the way of a last-minute birthday request. After a guest called room service at 8:00 PM to order not one but two cakes, Chef Michael and Room Service Manager David Bennett went up to the guest's room to find out exactly what was required. The next day, Chef Michael worked all afternoon to complete the cakes, each with a completely different flavor and filling, while David went shopping for the guest's preferred floral decorations. Chef Michael personally delivered the cakes to the party at an off-site location, then returned to the hotel and finished his shift.

Ambassadors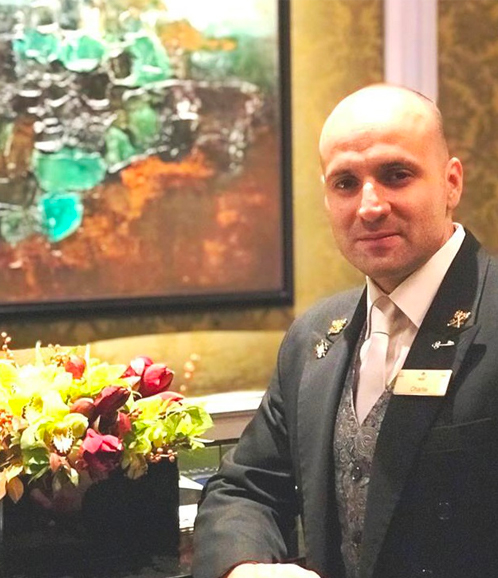 At Your Service
The Concierge That Never Closes: Charlie Loor

It was after 11:00 pm when one of our guests realized he had left his computer at a Broadway theater. Desperate to retrieve it for an important meeting in San Francisco the next morning, he contacted Concierge Charlie Loor. Charlie immediately placed several calls and persuaded a representative to return to the theater so the bag could be retrieved. After finishing his shift, Charlie personally drove the guest there. The stage door entrance was opened just for him. "I was completely blown away by this level of thinking and service," shared the guest. "Congratulations on having great people and a great hotel!"

Prev / Next
The Pierre Promise
No. 1 Legacy & Heritage Forever in Vogue
Since its inception, our hotel has served as a cornerstone of NYC glamour and fame, earning frequent patronage from fashion icons and silver screen superstars like Coco Chanel, Karl Lagerfeld, Hubert de Givenchy, Elizabeth Taylor, Audrey Hepburn, Yves Saint Laurent, Barbra Streisand and Joan Collins. The opulent halls of The Pierre have long been host to ultra-chic social events as well, including Broadway premieres, runway fashion shows and high-profile galas.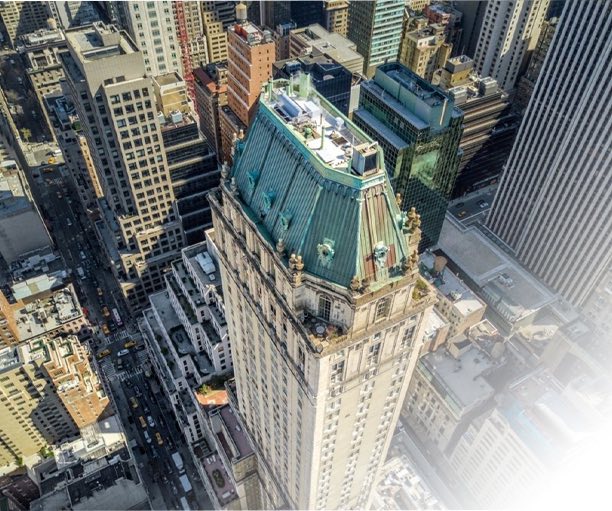 No. 2 Architecture French Classical Meets New York Chic
Despite significant renovations over time, The Pierre has retained the signature charm of its classically refined architecture. Initially modeled after Versailles by famed architects Schultze and Weaver, the 41-story structure boasts stately neo-Georgian accents, checkered marble floors, a magnificent ballroom featuring grand staircases and a Rotunda with ornate murals hand-painted by American artist Edward Melcarth, garnering the New York Times' recognition as one of "New York's most spectacular gathering spaces."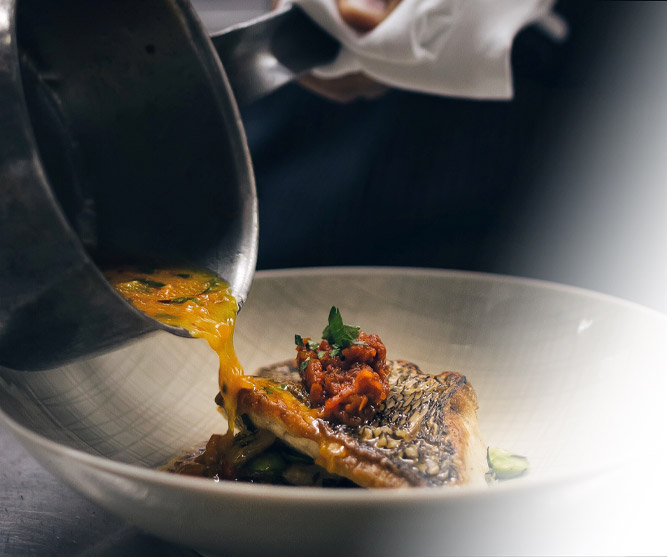 No. 3 Culinary Dining that Dazzles
Try delectable bites and delicate sips fit for royalty during our famous Afternoon Tea, or sit down to a lavish dinner of decadent French-American dishes or aromatic Indian cuisine at Perrine. No matter what your tastes may be, find your ideal spread at one of The Pierre's varied dining destinations, all dedicated to upholding a rich history of celebrated fare in an elegant atmosphere to match.
No. 4 Events & Celebrations Masters of Entertaining
Ask around the city, and you'll find that The Pierre has a long-standing reputation of the utmost excellence in entertaining guests. Whether it's an extravagant wedding handled by our catering team, a business conference taking place in one of our sprawling venue spaces, or a celebratory performance involving one of the hotel's treasured traditions, we hold ourselves to a golden standard throughout every hosted event.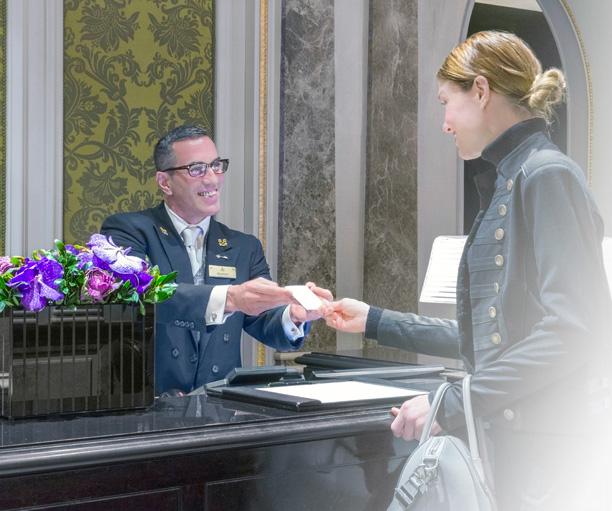 No. 5 Service Going Above and Beyond
What sets The Pierre apart more than anything is our unmatched commitment to artful, high-quality service, evident in our standing as the Upper East Side's only Forbes Travel Guide Five-Star Hotel. From the doormen out front to white-gloved elevator operators and our Les Clefs d'Or concierge waiting at the front desk, our seasoned staff is devoted to meeting all of your wants and needs exceedingly, from check-in until departure.