Afternoon & Supper Cuisine
The Rotunda, The Pierre's most iconic room, was re-imagined in 2016 by renowned architect and designer Daniel Romualdez. Having served as an event space in the hotel for the past decade, The Rotunda returns to the ranks of The Pierre's storied public spaces offering afternoon and supper dining.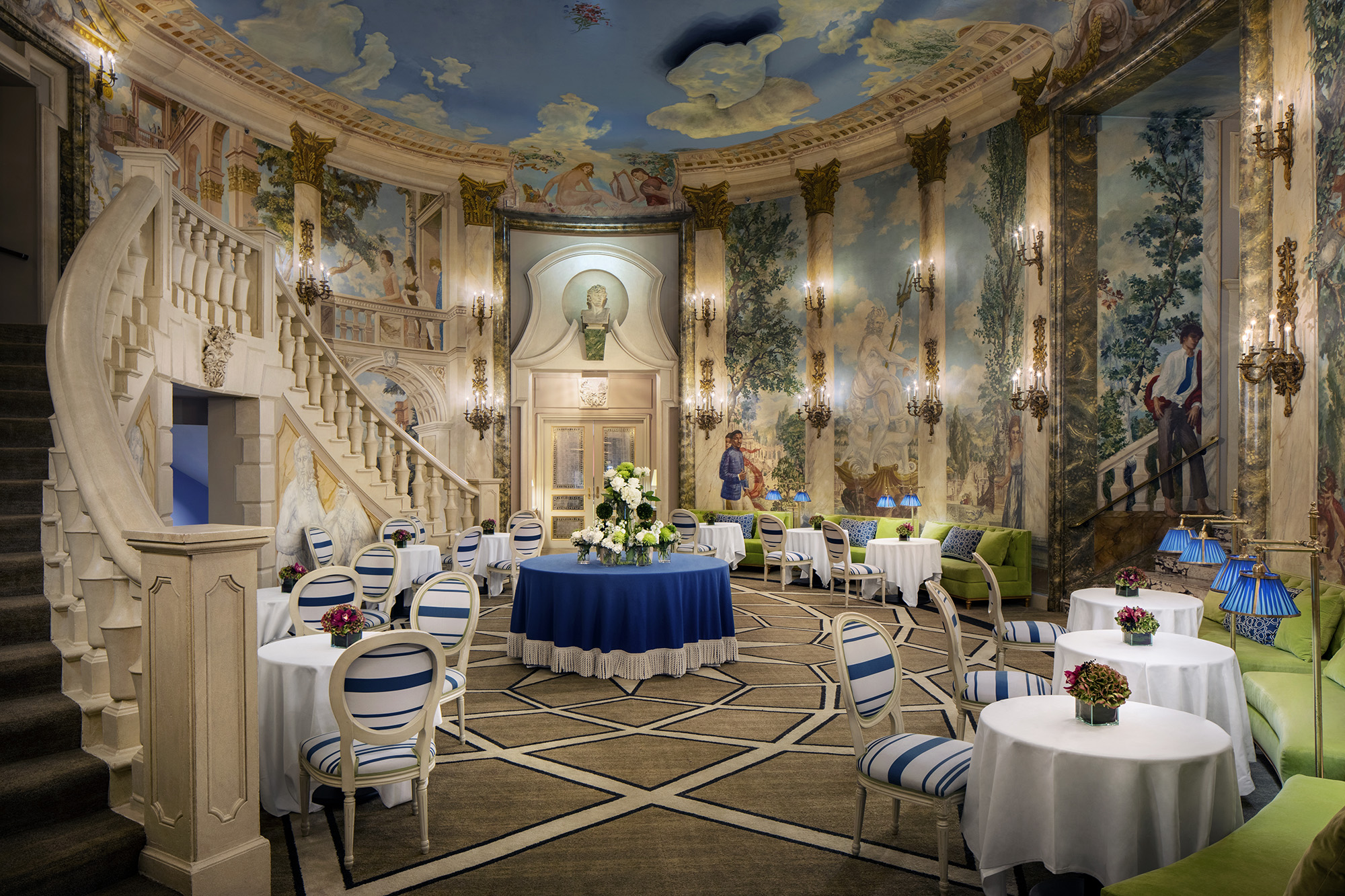 The Signature Room of the Pierre
Celebrate Valentine's Day in our most beloved space! On Thursday February 14th from 5:30-10:00pm, enjoy a Romantic Rendez-vous with a sumptuous five-course dinner featuring truffled caviar and chocolate four ways. Savor the sounds of Jazz duo Alex Hoffman and Emanuele Basentini. $250+ per couple, reservations required. View full menu here.
The Rotunda menus pull inspiration from The Pierre's black tie crowd, with afternoon and supper menus offering dishes from Maine Lobster Tartine to Welsh Rarebit to Spaghetti Bolognese. The room's center table is covered by chilled champagne, overflowing jars of madeleines and macarons, and tiers of chocolate cakes and seasonal bundts.
The Rotunda is open Monday through Friday from 3:00pm – 10:00pm. For further details or to inquire after private event bookings, please contact Suzanne Latapie, Director of Restaurants, at 212 940 8195.